[ad_1]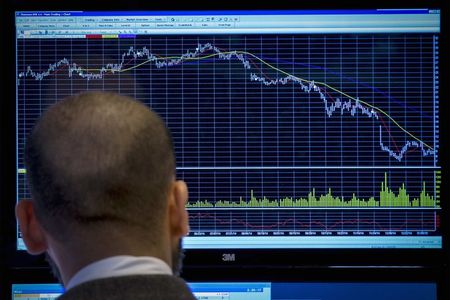 By Aditya Raghunath
Investing.com — India's Big Bull Rakesh Jhunjhunwala has given a firm vote against and other cryptocurrencies, adding his voice to support the Indian government's bill. The government is likely to table a bill, The Cryptocurrency, and Regulation of Official Digital Currency Bill, on March 8 in the second half of the Budget session in the Parliament. The bill is likely to declare a ban on all cryptocurrencies.
In an interview to US business news network CNBC, Jhunjhunwala said, "I think regulators should step in and ban Bitcoin. I think it's speculation of the highest order. I will never buy Bitcoin."
Jhunjhunwala said that only the state should have power to issue cryptocurrencies and "it should be taken away from others." He is not a fan of the wild speculation that accompanies cryptocurrencies like Bitcoin. "If a dollar moves 1-2%, it becomes a news, but bitcoin fluctuates 10-15% every day," said Jhunjhunwala.
Bitcoin prices have fallen 16% since Sunday, February 21 when it was trading at $57,489 to $48,200 at the time of this report.
US Treasury Secretary Janet Yellen is also not a fan of Bitcoin. On Monday, February 22, she called the cryptocurrency inefficient because of the amount of energy it consumes to keep going.
[ad_2]

Source link