This article was written exclusively for Investing.com
This week's weakness has probably caught many people by surprise, especially when we have had lots of hawkish commentary from Federal Reserve policymakers and soaring .
Yet, the greenback weakened anyway. They key question remains as to whether the weakness is going to be short-lived or whether we have seen the top. 
While we may see further weakness against some currencies in the short-term, the dollar will likely find support against currencies where the central bank is considered dovish, such as the and . Even so, conservative traders must wait for the appropriate signal before going long the dollar. 
In fact, the EUR/USD has now reached the next big resistance zone circa 1.1480 to 1.1530 as you can see on the weekly chart:
This area was formerly resistance in the first half of 2020, before giving way later in that year. It then offered some mild support on re-test from above between October-November 2021, before the bears drop rates below it. 
So, will this 1.1480-1.1530 area now resume its role as resistance and provide a ceiling for the EUR/USD or give way and we go much higher?
The daily chart shows we have the 50% retracement and 61.8% Fibonacci level confluence around the psychologically-important 1.15 handle, too.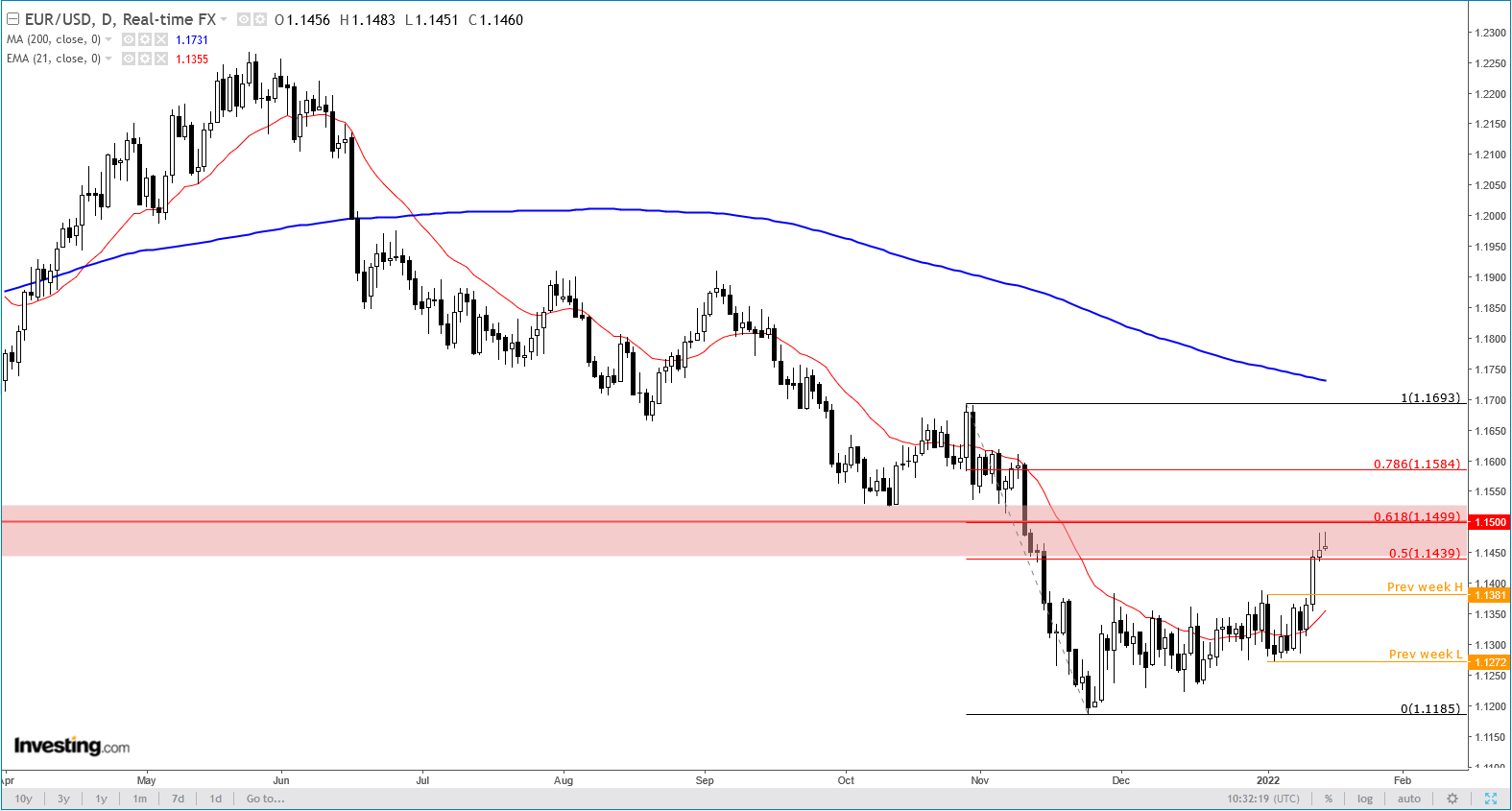 With all these technical factors converging here, and given the fact the Fed is looking to tighten its policy somewhat aggressively this year, I would be looking for signs of a bearish reversal to short the EUR/USD back towards support around 1.1380 area. 
That said, we must first see a confirmed reversal signal first.